You know what that means, right? Our friend Trumarcar has done wonders again... This time it's a cute bunny suit for Toon Baby and she even gives us a beautiful egg to hide our baby in!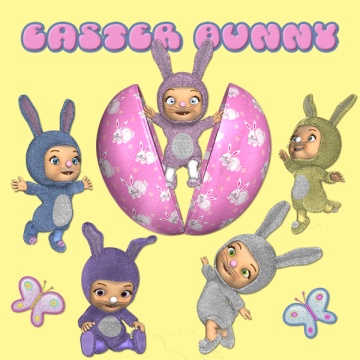 I'm giving you the link to her
DAZ Freepository Topic
so you can thank her there.